WELCOME TO JUNE DIVIDENDS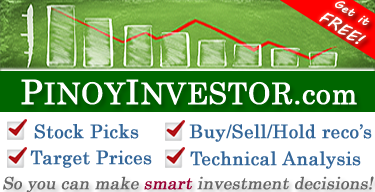 The Dividend Observer site will constantly monitoring which PSE listed company is declaring recently cash dividend so that YOU will not miss this opportunity.
In order to be eligible to receive the recent dividends, YOU must ensure that you purchase the stock before the ex-dividend date and hold the stock through this period. Note that Dividend declaration might serve as a catalyst for the stock market price to increase prior to its dividend date. Click here to learn more.
Below are the lists of PSE listed stocks scheduled to distribute dividends for the month of JUNE.
Thank you for visiting The Dividend Observer site, I wish you consistent success in your investing journey.
Happy Investing!
Click here to view the main Dividend Calendar.
JUNE 2015  DIVIDENDS
| | | | |
| --- | --- | --- | --- |
| STOCK | Cash / Stock Dividend | Ex- Dividend Date | Payment Date |
| FLI | Php 0.056 per share | 02 June 2015 | 01 July 2015 |
| ACR | Php 0.0105 per share | 02 June 2015 | 16 June 2015 |
| LRI | Php 0.50 per share | 04 June 2015 | 23 June 2015 |
| VVT | Php 0.2618 per share | 04 June 2015 | 03 July 2015 |
| FDC | Php 0.50 per share | 05 June 2015 | 02 July 2015 |
| LFM | Php 1.00 per share | 05 June 2015 | 23 June 2015 |
| BDO | Php 0.30 per share | 08 June 2015 | 26 June 2015 |
| RWM | Php 0.07 per share | 08 June 2015 | 18 June 2015 |
| HLCM | Php 0.82 per share | 09 June 2015 | 09 July 2015 |
| LPZ | Php 0.10 per share | 09 June 2015 | 27 June 2015 |
| APO | Php 0.02 per share | 10 June 2015 | 10 July 2015 |
| EURO | Php 0.05 per share | 15 June 2015 | 10 July 2015 |
| LOTO | Php 0.30 per share | 16 June 2015 | 15 July 2015 |
| JGS | Php 0.22 per share | 22 June 2015 | 21 July 2015 |
| CDC | Php 0.27 per share | 23 June 2015 | 22 July 2015 |
| SMCP1 | Php 1.0546 per share | 23 June 2015 | 08 July 2015 |
| DNL | Php 0.15 per share | 25 June 2015 | 08 July 2015 |
| LRP | Php 0.0425 per share | 25 June 2015 | 13 July 2015 |
| FEU | Php 12.00 per share | 25 June 2015 | 14 July 2015 |
| FGENG | Php 3.8904 per share | 26 June 2015 | 27 July 2015 |
| FGENF | Php 4.00 per share | 26 June 2015 | 27 July 2015 |
| MEG | Php 0.0608 per share | 26 June 2015 | 27 July 2015 |
| LAND | Php 0.019 per share | 30 June 2015 | 29 July 2015 |
| CPG | Php 0.0172 per share | 30 June 2015 | 17 July 2015 |
| EMP | Php 0.15 per share | 30 June 2015 | 28 July 2015 |